In the fascinating surroundings of Città della Pieve.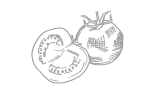 FRESH AND SEASONAL PRODUCTS
For the classes we will use only fresh,
seasonal, and local products.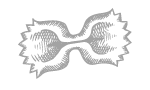 PASTA AND RAVIOLI
We will prepare two different types of pasta, spaghetti and ravioli, cooked with two sauces and a dessert.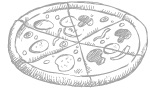 PIZZA PREPARATION AND TASTING
You 'll learn  the history of pizza making, the tricks, ingredients and the techniques to make the perfect dough at home.
An authentic Italian lunch
Prepared in an ancient private residence
This is an italian course about italian food. We speak English, German and Italian.
The cooking course is held in a family house; we are not a restaurant or an agriturismo. It is a private and very italian cooking class. Our food is vegetarian.
Pasta or Pizza Cooking Class, the choice is yours!
You learn   the history of pizza, the tricks and secrets, the technique and the ingredients to make it at home. My products are seasonal and fresh.
We will prepare 2 different types of fresh pasta and cook it with two different sauces, at the end the dessert. My products are seasonal and fresh and perfect for vegetarians.
Contact us for informations