We will prepare our dishes and eat what we have created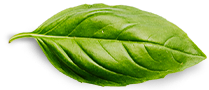 We will prepare 2 different types of fresh pasta and cook it with two different sauces, tomato or pesto or butter and sage, at the end the dessert.
My products are in season and fresh and perfect for vegetarians.
The preparation of pasta will be the main activity together with the cooking.
At the end we eat what we have created paired with a good Italian wine. Participants minimum 2 maximum 6/8.
9:30 – BRIEFING AND KNEADING
Short briefing, we change and we start working and making the dough.
10:00 – PASTA E RAVIOLI
Preparing spaghetti with the Italian pasta machine and rolling pin. Ravioli with filling according to the season.
11:00 – APEROL SPRITZ APERITIV
After aperitiv we'll cook our spaghetti and ravioli focusing on the plating and decoration.
11:30 – 12:30 LUNCH

We eat what we have prepared with white and red wine, at the end dessert. End of the Cooking class at 12:30pm
INCLUDED
Lesson, use of the kitchen, tools, apron,  ingredients, water and wine.